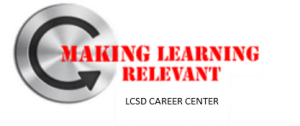 Mission Statement: The Career Center strives to educate, engage, and empower students to investigate and connect academic interests and career options while engaging in a life-long journey of self-exploration, inspiration, and personal/professional growth. 
The Career Center faculty and staff are committed to providing a learning environment with authentic assessments of real-world scenarios and skills. 
The Career Center teaches Workplace Competencies that effective workers can productively use:
Resources
Interpersonal Skills
Information
Systems
Technology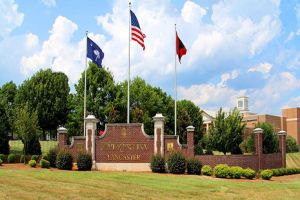 Since its beginning more than 60 years ago, the University of South Carolina Lancaster has been purposefully positioned to be the choice for higher education in our community. The campus has become a comprehensive learning center that enrolls more than 1,800 full- and part-time students from our region. The campus has grown in many ways since it was founded in 1959 to serve Lancaster and surrounding counties. Through a broad commitment to equity, an extensive scholarship and financial aid program, and a variety of weekday and evening course offerings, USC Lancaster strives to provide an accessible and affordable student-centered educational opportunity and to enrich the regional community through a strong commitment to public service.
The current campus is approximately 150 acres and includes nearly 300,000 square feet of classroom and office space. In late 2012, the Native American Studies program moved to Main Street in Lancaster, S.C. The extensive Native American Archives and Pottery Collection provides educational programming for students, faculty members, visiting scholars and the general public. A campus location in Indian Land, S.C. was added in August 2018 and will soon move toward a full day operation in renovated space for the Fall 2022 semester.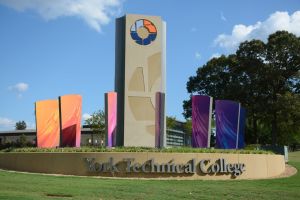 Building Our Community Through Maximizing Student Success
York Technical College, a member of the South Carolina Technical and Comprehensive Education System, is a public, two-year institution of higher education that offers a variety of associate degrees, diplomas, and certificates. By maximizing student success, the College seeks to contribute to the economic growth and development of York, Lancaster, and Chester counties and of the State. York Technical College has an open admissions policy for qualified students and annually enrolls 5,000-7,000 credit students. Through excellence in teaching and learning, the College provides program offerings, in a variety of delivery methods, in the areas of engineering technology, industrial technology, information technology, business, health sciences, public service, and transfer to senior colleges and universities. In addition, the College offers a comprehensive selection of corporate and continuing education courses designed to promote occupational advancement, personal interest, and business and industry growth.